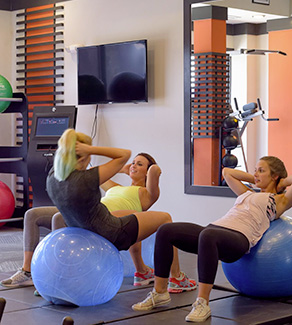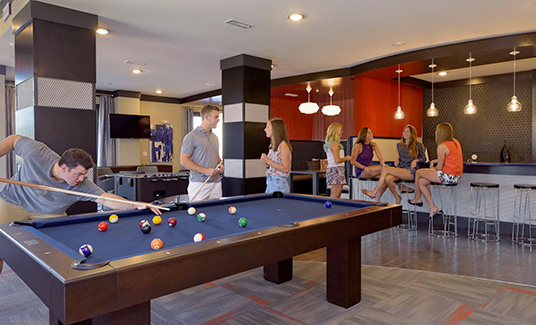 Student-Centric Living
The Standard at St. Louis is a student-oriented apartment community designed to meet the unique needs of our student residents throughout their time at Saint Louis University! With a plethora of on-site amenities designed to help students achieve their academic and social goals! No matter what their lifestyle, student residents can find something here perfectly suited for them! Our SLU apartments have various ways to stay productive!
Individual Housing Contracts
At The Standard at St. Louis, we offer individual housing contracts to give student residents and their guarantors some peace of mind. Essentially, having an individual housing contract means residents are only responsible for their portion of monthly installments, which helps to reduce liabilities between roommates. This means if one roommate misses a payment or breaks their housing contract, no other roommate will be held accountable.
Minutes From Campus
With a stellar location right next to Saint Louis University, residents are placed in the heart of all the action with unparalleled conveniences! At our apartments near SLU, long commutes to class are a thing of the past, as campus is only a short walk, bike ride, or drive away from campus! When it's time to set out on the town, downtown St. Louis is only a hop, skip, and a jump away from your apartment!
RoomSync Roommate Matching
Are you looking for more control over how you are matched with roommates? Through the RoomSync app, residents of our community are empowered to choose roommates and build a sense of community using lifestyle habits such as cleanliness levels, studying habits, sleep cycles, and more. RoomSync offers an experience that supports a diverse and inclusive matching community through gender-inclusive tools. Furthermore, the app recognizes the importance of living criteria like service and emotional support animals and factors this into the matching process.